Mr Mea's barber shop was established in Amsterdam, April 2019. This authentic barber space has a team of highly talented barbers who each have various years of experience. The ultimate goal was to become the best barber shop in Amsterdam and to create a barber space fit for the modern man. Using an edgy interior feel we managed to create a stylish man cave fit for any age. We has since then extended the barber shop to the music industry. We now also host local DJ's in-house for live DJ sets, which is also streamed on Twitch TV.
Besides the 5 star treatment you receive at Mr Mea's barber shop you are guaranteed to walk out of the shop with the freshest hairstyle along with the latest beat ringing in your head!
Treatments at Mr Mea Barber Shop
You know you will be giving yourself the best treatment when you indulge in one of Mr Mea's specialities. With eight (8) of the best barber seats available, you can be sure to get a booking for an exclusive professional session. At Mr Mea we use only the best barber brands to ensure your beard and head receives the most exclusive first class treatment.
House Brands used at Mr Mea Barber Shop
These high-quality products are also available for you to have the same grooming experience at home.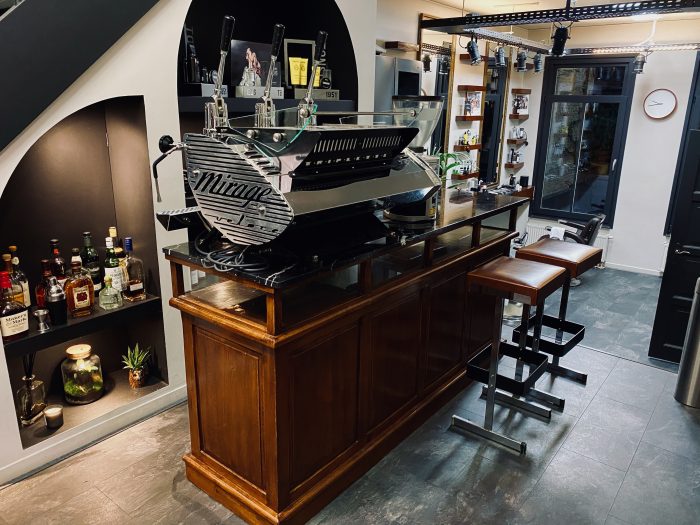 Barbers
Pure professional service guaranteed. Our selected barbers take care of your wishes and if needed help you by deciding which style fits the best and as a result you will have the most exclusive experience. Make an appointment or walk in for a fresh haircut or beard-trim at our classy establishment on Bilderdijkstraat in Amsterdam. Ultimately the Best and Most Exclusive Barber Shop in Amsterdam!
Great concept, great attention to clients and details and of course great Barbers.Mido is great, highly recommended

Randall Zamora
09:19 09 Sep 20
Lovely environment and staff. Got a super nice trim done within half an hour. Can't fault it!

Ismail James
23:49 10 Aug 20

Daan de jong
18:03 01 Aug 20
Top kapper lekker urban! Goede sfeer en kwaliteit

Opening hours
Monday: Closed
Tuesday: 10:00 – 19:00hr
Wednesday: 10:00 – 20:00hr
Thursday: 10:00 – 20:00hr
Friday: 10:00 – 20:00hr
Saturday: 10:00 – 17:00hr
Sunday: 10:00 – 17:00hr
Contact
Fill out the contact form below and let us know what can we do for you?
Make a booking at the best and most exclusive barber shop in Amsterdam